A COMPREHENSIVE GEAR LIST OF WHAT'S IN MY PACK
With :
Descriptions
Purchasing info
Modifications
A number of people have emailed me asking me to detail some of my gear for lightweight backpacking. Here is an inside look at my pack and some of the gear I use.
By no means "ultralight." Admittedly, I take things no ULer would dream of. This kit comes in at around 33 to 35 lbs consistantly and I'm happy with that. It's on the lighter side, comfortable and substantial for multi-day outings.
HERE'S MY GEAR LIST (click on pics to enlarge)
Water.
Lots of water. H2O. Liquid gold in the desert. 10 lbs. + I use 2 things. Recycled bottles (Smart Water brand seems to be tough and they're thin so they stuff well into a pack) AND the Platypus Zip 3 Liter with a Sawyer Mini filter and an MSR Silt Stopper in line as a pre-filter (about $75 for the set up). Normally carrying about 5 liters or more so 10 lbs. plus. I always freeze 3 or 4 of these in the refrigerator at home the night before. Generally, 4 L. for an overnighter, 6 L. or more for a multi-day outing. Maybe less if I
know
there is water where I'm headed and I don't have anybody with me. The one modification on this being to shave the blue tab on the Platypus nozel down a little so you can operate it to the off position better. (Have no idear why they made it like that.)
Gossamer Gear Mariposa backpack
-
$235. 2 lb. after modifications. My largest purchase and well worth it. It's huge, light and very rugged for the weight. What more do you want? For a back pad in the pack I use a ½ inch CCF pad that stiffens it. This has cutaway holes in places to provide ventilation to the spine, shoulder blades, etc. and lighten it up. Over this I have a very squishy soft OCF pad folded. This might be overkill but it's super comfortable and also functions as a sit pad or extra insulation for sleeping. If you really want overkill, under all this I have a small lumbar pad made of CCF that I just kind of pyramided together with duct tape. This is just amazingly comfortable and supportive. It is also cutaway so that the scabbard for the cutlass slides underneath it in the small of my back. All this foam has added about 4 oz. to the pack but it's so dang comfy I feel it's more than worth the weight. I carry a
waterproof pack cover
.5 oz. I cannibalized off an old pack.
http://gossamergear.com/
Six Moons Designs Gatewood Cape poncho/shelter
With Tyvek 'bathtub' ground cloth
-
27 oz. all together with custom pole, stakes and cord. About $175 after adding everything. So a 1.7 lb. shelter and poncho that I find pretty perfect for desert camping. Handles a monsoon and captures the cool desert breeze on the clear nights. The bathtub ground cloth helps keep the creepy crawlies out (I spray it with Sawyer Gear Bug Spray) and if I happen to set up in the wrong place (entirely possible in the desert as flash flooding sometimes swamps camps at the darndest angles) water just passes under and around. I don't use trekking poles so I made a custom tent pole for it that is just about 2" taller than the cape calls for. This allows me to kick the pole out into the vestibule, stake it and have enough room in the cape to sleep 2. Six Moons Designs has made what I consider an almost perfect lightweight, multi-use piece of quality gear. It's a poncho, it's a shelter. It's like a magic cape out of Dungeons & Dragons.
http://www.sixmoondesigns.com/
Sleeping Bag
- Kelty Coromell Down 20 Degree Bag, 3 lbs. $100 on sale This bag is a pound too heavy and a few inches too big when compressed but warm and super comfortable with plenty of room. I am a restless sleeper, moving around a lot and this bag has the space to do it. Unzips to be a blanket or quilt and zips together with an other to make a warm couples bed. And only $100.
Sleeping Pad
- Gossamer Gear Air Beam Sleeper Wide Pad, 14 oz. $100. I've been using CCF pads all my life. Did my research, laid on every air pad I could find and decided on the Air Beam. Very glad I did. Extremely comfortable and nice and wide. Don't feel like I'm going to roll off and tiny in the pack.. Check out my gear review of it.
http://gossamergear.com/
Pillow
- Cocoon UL Air Core Pillow, 3.7 oz, $20 on Ebay. Love this thing. 13" x 17" when inflated. One side is cool nylon taffeta and the other is warm fleece. Either way it doesn't slip out from under you in the middle of the night.




That's the big three, about 8 lb. plus the big one, water, so make that 18 lbs.
Extra shelter *
-
6 oz. $9.
Wally world Backpacking Tarp. If it looks like Rain I take along a 5x7 tarp to augment camp. With 4 stakes and some cord it's like 11 oz. I suggest spraying it with waterproofing, heavy on the seams. Attach short loops of shock cord to the grommets to mitigate wind damage as grommets just don't always hold. Just something to cook under and such. Normally pitched in front of shelter in trees.
Cook kit: 2.3 lb. with a pot, cook cup and mess kit able to handle enough cooking for 3 people.
·
Stoic titanium pot set
-
4.6 oz. and 6.6 oz. respectively, 1.3 L and 1.6 L. Got these on sale for I think $45 at backcountry gear. I only take the 1.3 on most trips. Love it. That's about the limit of what I could justify spending on a cookpot but I do really like these things and I got 2 if I need um.
·
Olicamp space saver aluminum cook cup
-
3.2 oz. Like $12 on Ebay. 700 ml capacity. Seems to be about the same as the $60 titanium cook cups out there in weight and function. Made a lid out of an aluminum pie tin. It also fits a
lightweight coffee press
I made out of a French press I had and a lightweight MSR Coffee Press I got at REI for $19. The MSR Press fit the cup perfectly. I prefer French press coffee and this thing makes a mean pot of Joe in the morning. Just the right size for 2 people for tea, hot cocoa or coffee.
·
Stove
-
Vargo Titanium Hexagon Wood Stove
-
On sale for $45, 4.1 oz. This is a strong, versatile little stove that just works. It folds flat and fuel is everywhere. I use Esbit fuel tabs in it and/or little finger-size twigs of deadwood and boil water and cook with no problems. I've read a few people on blogs saying the metal tabs that hold it together aren't secure enough causing it to collapse under weight sometimes so I bent the last tab, just tweeking it a bit so it holds better and I've had no problems. Thing seems pretty indestructible to me. I've tested it with a big pot and 3 full liters on it. I also carry a
small Grill.
I cut
a coghlans grill down to about 7 or 8 inches and took the legs off. It's like 3 oz. for cooking over an open fire when possible. Thing works well for fish, steaks or pots.
·
Mess kit
-
Plastic leftover bins
like ziplock brand for a bowl that nests in the Stoic pot.
REI plastic coffee cup
with lid, small (I have always hated sierra cups and those little plastic jobs that come in pre-fab mess kits). A
light my fire spork
and a
bamboo spoon
I cut the handle down on and filed the spoon end so that it also works as a spatula also (love it so much I should produce them and sell 'um).
Plastic roll-up cutting 'board'
which is nice to have sometimes. Some
tin foil
for cooking fish and stuff. Then I just throw in a
microfiber hand towel,
a few
paper towels
and a
MSR Alpine Dish scrapper/Brush
. I also carry a $7 no-name version of the
Mora fishing filet knife
that I use for the kitchen as well as fileting. It floats! Haha. Have no idea why that's important, unless your fishing in which case… well, you know.
·
Refrigerator*
-
4 oz. total before consumables. A small lightweight kids cold pack for school lunches that zips and has an insulated Mylar interior (it even has a smiley face) and I put a kids lunch cold pac (the blue things) in it with a camping flask filled with chilled libations, some cold veg's and maybe a frozen steak or something. I rest it in my pack near the frozen water bottles and get 2 days of freshness out of it easy. $1 at thrift store plus the cold pac at target and whatever I paid for the camp flask a million years ago. To pull out some chilled libations, a nicely thawed steak or chilled fresh vegis on a 2
nd
day of hiking is pretty sweet. Worth its weight in gold.
Tools and Equipment: (Admittedly, I get a little nuts here.)


·
Leatherman Wingman multi-tool
·
Whistle
·
Compass
·
Petzl Zipka headlamp 80 lm
·
Luminaid Solar Lantern*
-
$19.95, 2.9 oz.
I know, I know that's way too many lights but this solar thing is so cool. There is no fumbling around at night with those last minute preps and no batteries. And they send one to people who need them in 3rd world countries when you buy one.
http://www.luminaid.com/
·
Bushnell Powersync Solar wrap mini
-
(yeah, ya gotta have one Bear Grylls item). $59.95, 3.1 oz. It does just enough on the trail. Need some extra juice in the cell? I was just doing a test and got about 25% charge on my Samsung Galaxy Avant in about 45 min. so the stated 4 hr charge time seems about right.
·
The bathroom
-
Small travel toothbrush, paste, bio-T-paper, hand sanitizer, avon skinsosoft for bugs, small microfiber towel and Dr. Bonner's soap. Small 1 and 2 oz. containers.
·
First Aid Kit
-
Way overkill with 6 oz. of crap. All the regular stuff plus extractor, scalpel, suture, flushing syringe (which also back-washes the Sawyer Mini), meds, etc. I also include some powdered Comfrey herb leaf which is amazing for all kinds of things. All the stuff you'll hopefully never need. I carry enough for 2 people.
·
Cutlass*
-
18 in. 7 oz. $32. Mora machete-style blade originally designed for cutting industrial foam. Tough enough for some batoning and slashing bush in extreme situations. I know, I know, not exactly LNT but sometimes needed in cross country. Good for bush wacking, batoning medium sized logs and the heftier knife work. I like its light weight and these things come with a frightful edge that only needs a little honing of the burrs. Poison Ivy? No problem.
·
Monocular
-
5 oz. 12x25. Fer lookin' thru.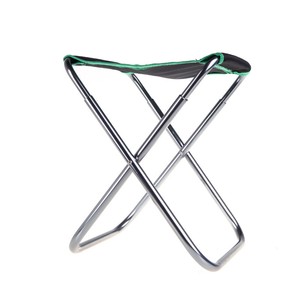 ·
Stool*
- 15 inches high, 10 oz. and only $11. Everything I saw out there was too heavy, too short or too expensive. I thought the Grand Trunk micro stool looked nice but it looked a little short and was a bit pricey at over $30. (if you think that's being too freaked out about price you're not raising kids) I found a small similar stool on eBay for $11 (fold up but not collapsible). I just unscrewed the thing, pulled the top tubes out and put the screws back in. Then just replace the tubes and, viola! Just over 10 oz. (same as the Grand Trunk) and it's almost twice as tall because the upper tubes are now resting on the screws in the legs. It even collapses down to a U-shape for packing. Great for star-gazing, cooking and just sitting around.
·
Multi-Purpose Pad*
-
¼ in. CCF pad with an insulating aluminum side 23 x 36 in. This is for a clean surface for cooking, gear, extra padding for sleep system, mat outside shelter or just lounging about for naps on the trail.
·
Outdoor Products Ultra Lightweight Packable Day Pack*
-
4.5 oz. $9 at wally world. 14.9 Liter capacity. I use this as a stuff sak in my pack for clothe and cook kit and then also have a small day pack for away missions (day hikes). Couple oz heavier than a stuff sack but it's nice to have a day pack for fishing and hikes. 2 pockets. I put a piece of foam in it that forms and pads the back a little and can be used as a sit pad.
·
UL fishing kit
-
4 oz. Everything ya need in a little 7 in. bottle made for blowing bubbles at the dollar store. Unfortunately you can't have the bubbles in it as well. (Bubbles are the universal sign of peace.) Here's a video to a similar kit to what I made.
https://www.youtube.com/watch?v=YvM5eJZ6oCs
·
Bear bag
- With 45' of 330 cord and carabiner. An OR dry bag with a 12x20 Locsak in it for oder control and inside that a small cookie tin that takes up about a third of the bag. Hey, I was raised by Raccoons, I know what they can do and I haven't been rummaged by critters yet on the trail with this set up.
-
Pepper Spray -
$15, 3 oz. Just started carrying a small can of pepper spray.
·
Survival kit
-
With fire starter, mirror, extra water filtering straw, string, sewing kit, emergency bivy, etc.
·
Kite*
. UL 1 oz. micro kite from Walgreens that flies great. Why not?
·
Reading material*
-
I'm into manuals so I usually find some thin, lightweight book on tracking, edible plants, survival skills or medical text to study should there not be enough clear skies to star gaze.
·

Magic kit

-

2.3 oz.

Just enough to perform around a campfire.
·
Ditty stuff
- I carry most of the other things one should have. Extra batteries, note pad, paper, pencil, lighter, I think there's a couple of micro-cloths in there, etc.
·
Couple of stuff sacks
and dry sacks, an extra trash bag and Ziplock for trash.
-
Rabbit's Foot -
Ya know, fer good luck.
Clothe:
·
Shoes
- Merrill Moab Ventilators.
·
Basics
-
About 17 oz.Wicking fast drying pants, synthetic wicking t-shirt and long sleeve shirt. An extra pair of socks and shorts. Hat. Long sleeve synthetic shirt. Layering is important.
·
Soft shell light jacket
- 14 oz.Got a good deal on the REI Carbon River. Like it a lot.
·
Frog tog rain coat
-
6.2 oz. For when the cape is being used as shelter and to layer.
·
Light liner gloves
and a pair of those
light rubber gloves
for work.
·
Water/camp shoes
-
6 oz. I found these super lightweight croc type things but they are complete shoes and have a cinch strap, not just sandals. Nice for airing feet, tooling around camp and crossing rivers.
When fully packed with 4+ Liters of water and enough food for 2 people for 2 days, this set up ranges from 32 lbs. to 35 lbs. Mostly dependent on how much water I carry.
I set a goal of having a base weight at anything under 20 lbs. and can get there most of the time. I am now testing what just never (or rarely enough) gets used on the trail and will wind up dropping those items I'm sure.
As stated, I live and hike in the desert southwest. Water is a big concern. (We have the "Big 3", well this is the "Big 1".) The last over nighter I did with a partner, I carried just under 4 L and it was just sufficient after cooking and all. Had about 300 ml. when we arrived back at the car. We were hiking along a river (see Trip Report – Gila River blog) so I felt this was a safe time to test how much I can get away with without using the river. I do not recommend testing yourself in the desert. On this trip I had multiple fall-backs should a dangerous situation come up.
NOTE: It is EXTREMELY important to carry plenty of water when hiking in the southwest! As a RULE, bring twice as much water as you think you will need. Figure on 2 L per day per person at a minimum. For a day hike bring 2 L minimum. Local search & rescue team members here tell me that 90% of their calls are from hikers who have run out of water and can't go on. Not even lost hikers a lot of the time. Desperate hikers who have just underestimated the southwest environment. These are often even experience hikers who are visiting from other climates. We have a saying in the desert for those who don't carry water… "Bye".
That's it. Leave a comment or question below.
Now go play outside.